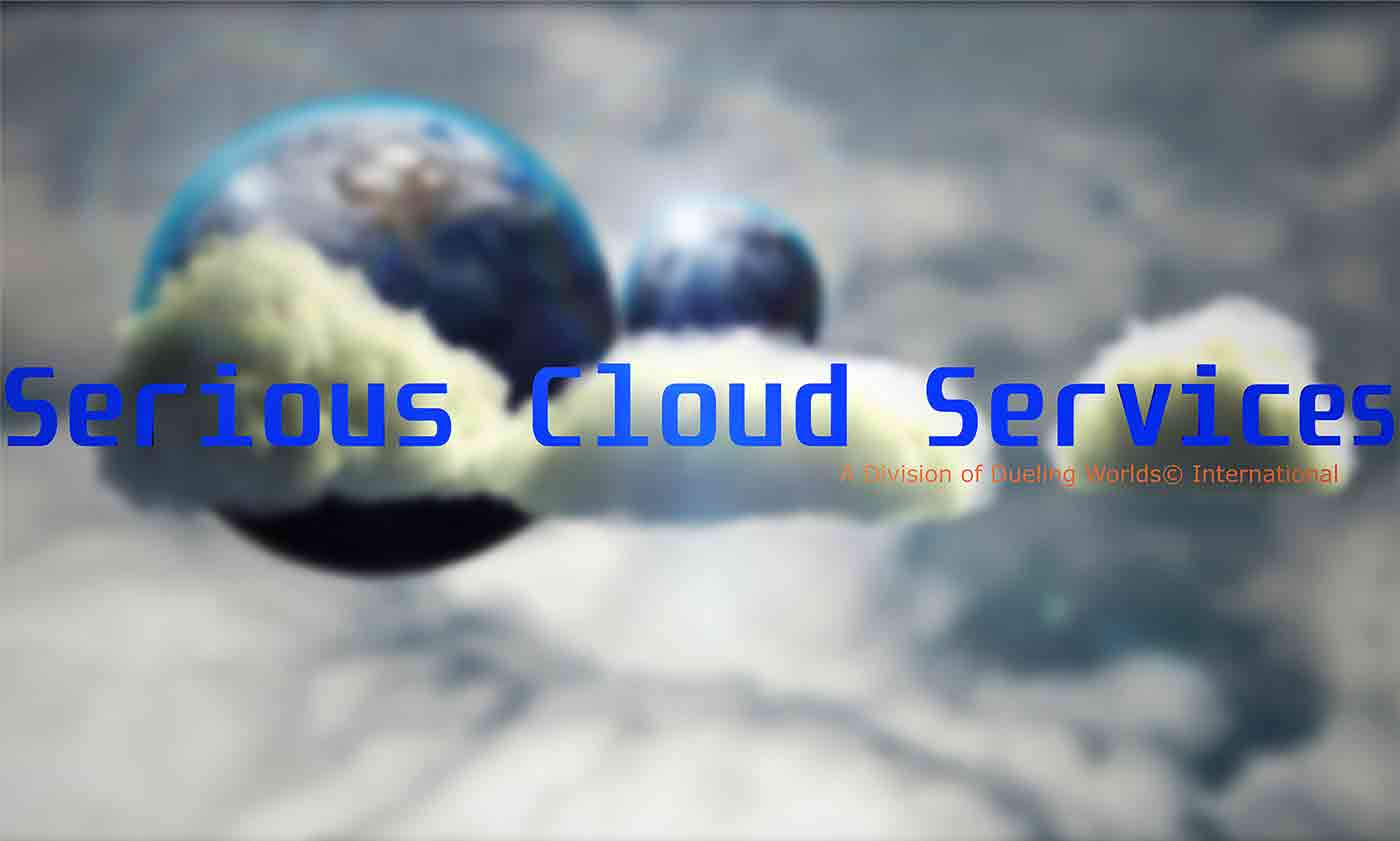 Send us an inquiry on how we can show you how to save the data on your phone for free. 
Welcome To Serious Cloud© Services
Serious Cloud© Services – Dueling Worlds© International will provide secure, Hybrid and Private OpenStack® Cloud platforms for small businesses wanting to replace their outdated and laggard client/server systems. The Hybrid/Private Cloud Systems are demanded from the small business owner who understands the impending cost of major Cloud Services such as Microsoft, Amazon, Google, and others.
The Serious Cloud Services website is under construction at the present time. We plan on having the service completely operational by mid 2024.
Dueling Worlds© Web Shopping Link
Dueling Worlds© Web Leave Comments