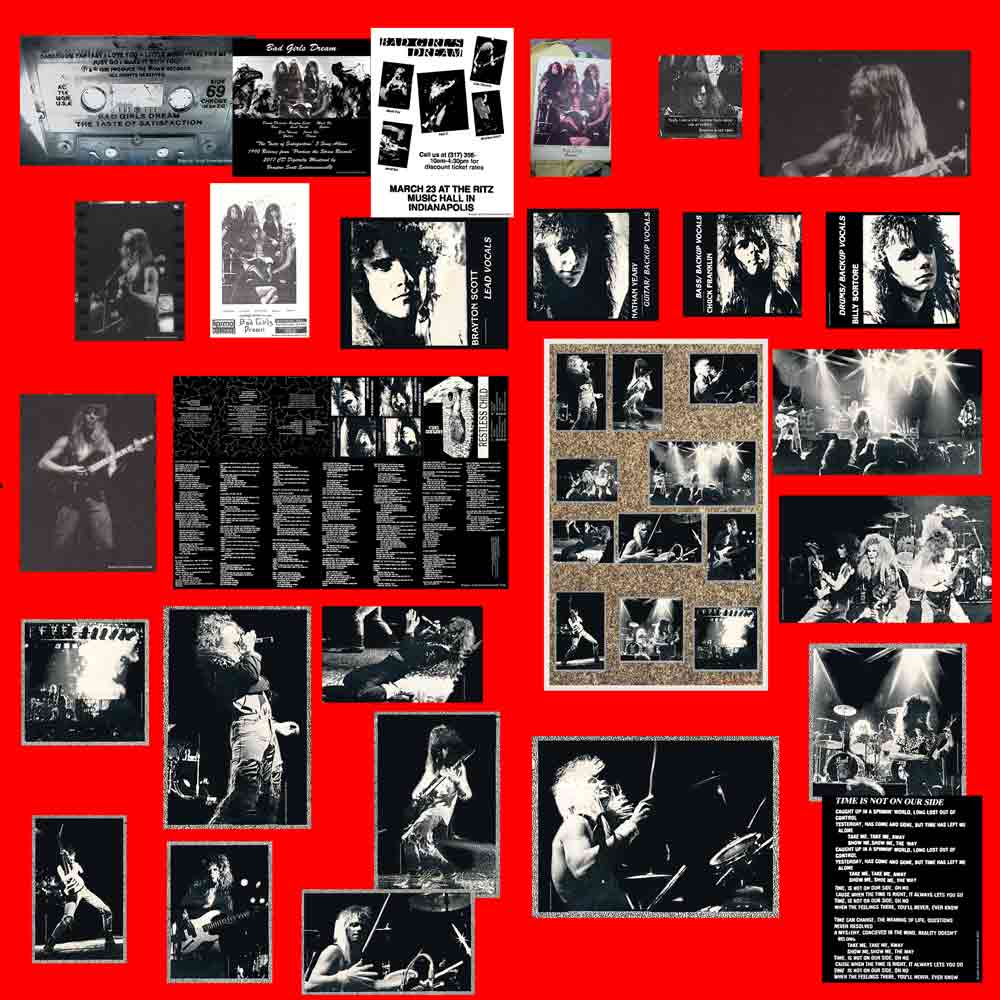 So, I decided to put together a two-album project with 56 images that were shot in 1989, and 1990. The images were 30 years old, and they needed a tremendous amount of cleanup in Photoshop, which took a great deal of time, and effort.  
But before I continue on with this story, I want to say a big thank you to Cheri Adams (Carmichael), whose dedication, and commitment put these wonderful images together and made them what they are today! And to Penny Hunter (Perry), who kept the original cassette from 1989 in pristine condition. 
Anyways, I put these photos in a collage, and then post them to my websites. Then, decided that I wanted to shop them, along with the albums, and single songs, on my Facebook page Brayton Scott Music Entertainment.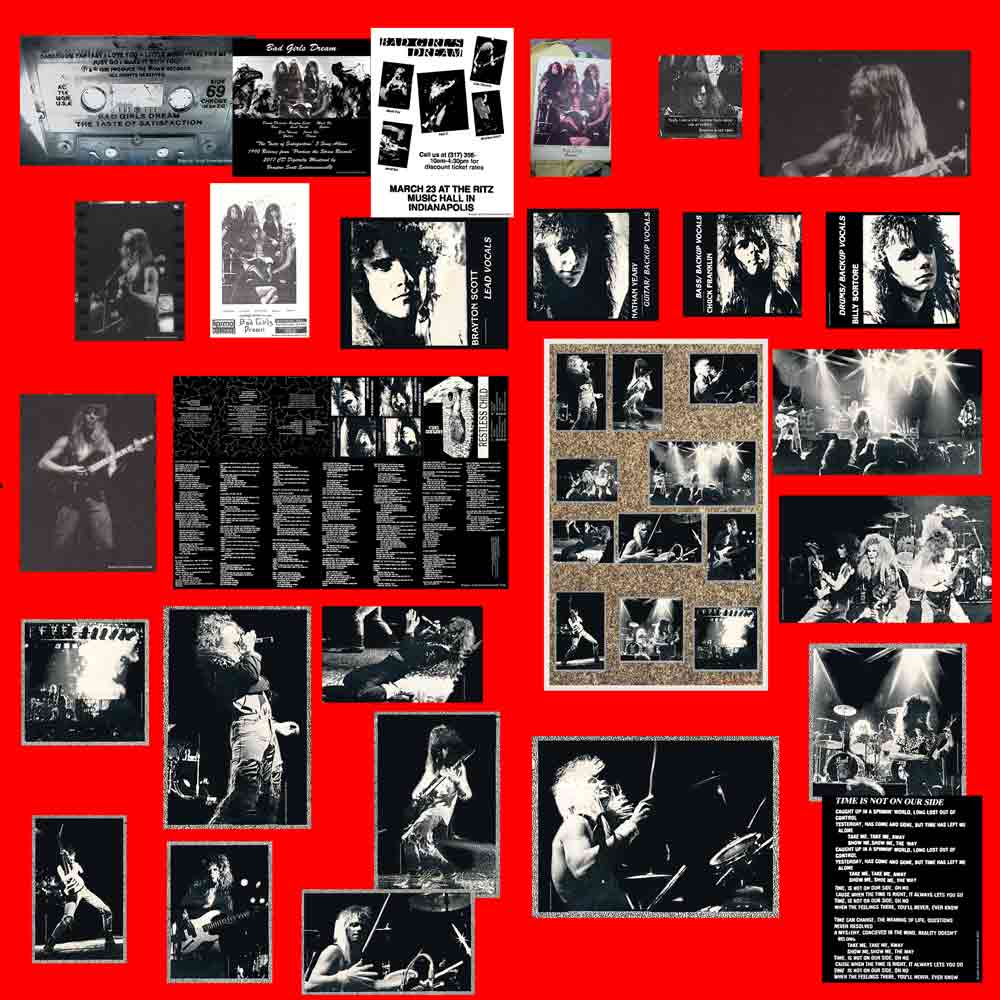 After it said it was being processed on my Facebook page, Brayton Scott Music Entertainment, I forgot about it until I got a message saying "There are issues with your product". This was two days later. 
When I opened up the message in Facebook, I could not believe my eyes. I enhanced this image to pinpoint what I could not believe!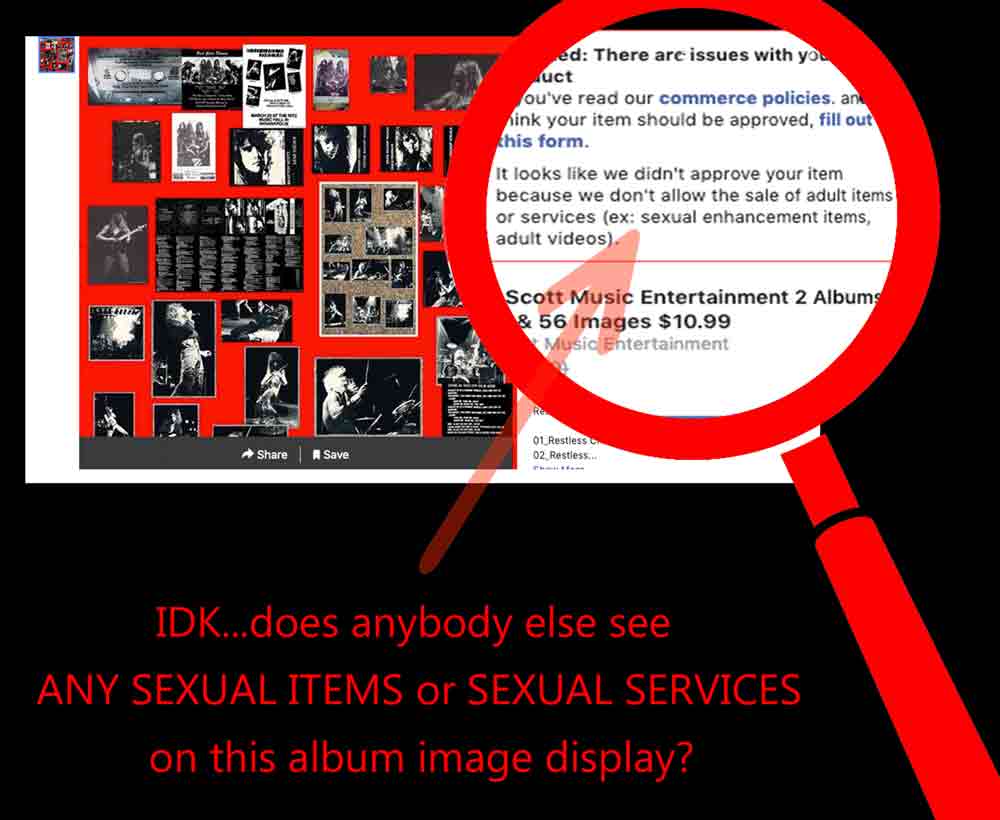 Now granted, I understand that Facebook is so overwhelmed with processing requests all over the world, that they have relied on Artificial Intelligence and Bots to determine Image eligibility to be displayed on Facebook. BUT COME ON GUYS & GALS, your bot parameters have got to be a lot better than the conclusion that was determined. 
Fill out this form 
After being completely confused and dazed, I attempted to figure out how I would fill out this form to reverse their review and determination. I clicked on Fill out this form, and I received this: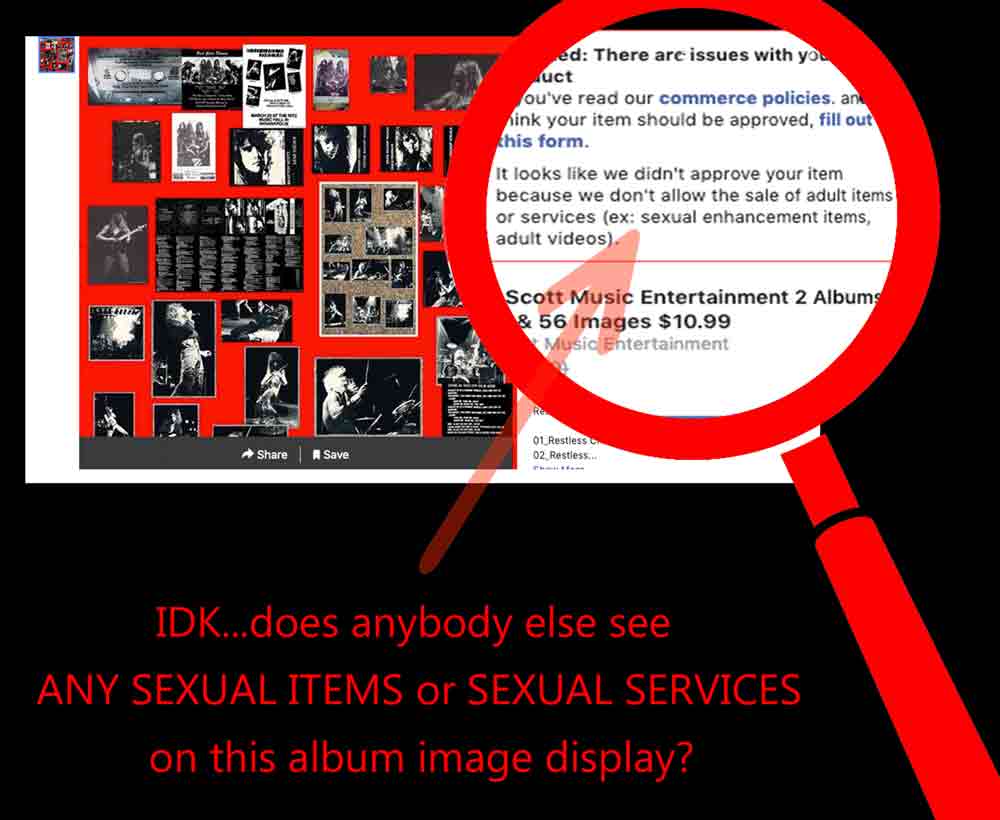 I wrote under the Problem Description that "There is not, let me repeat, there is not one adult sexual part of this Rock N Roll Ad for music and live stage images! Are you I.T. people Nuts?" 
Now the hunt begins 
I can't find the button to where I present this problem. I keep looking, and looking, and looking, but there's no button anywhere on the page, whatsoever, to submit this problem.  
Finally, after several minutes of trying to figure this out, I hit the return button on my Mac, and the display changes to this: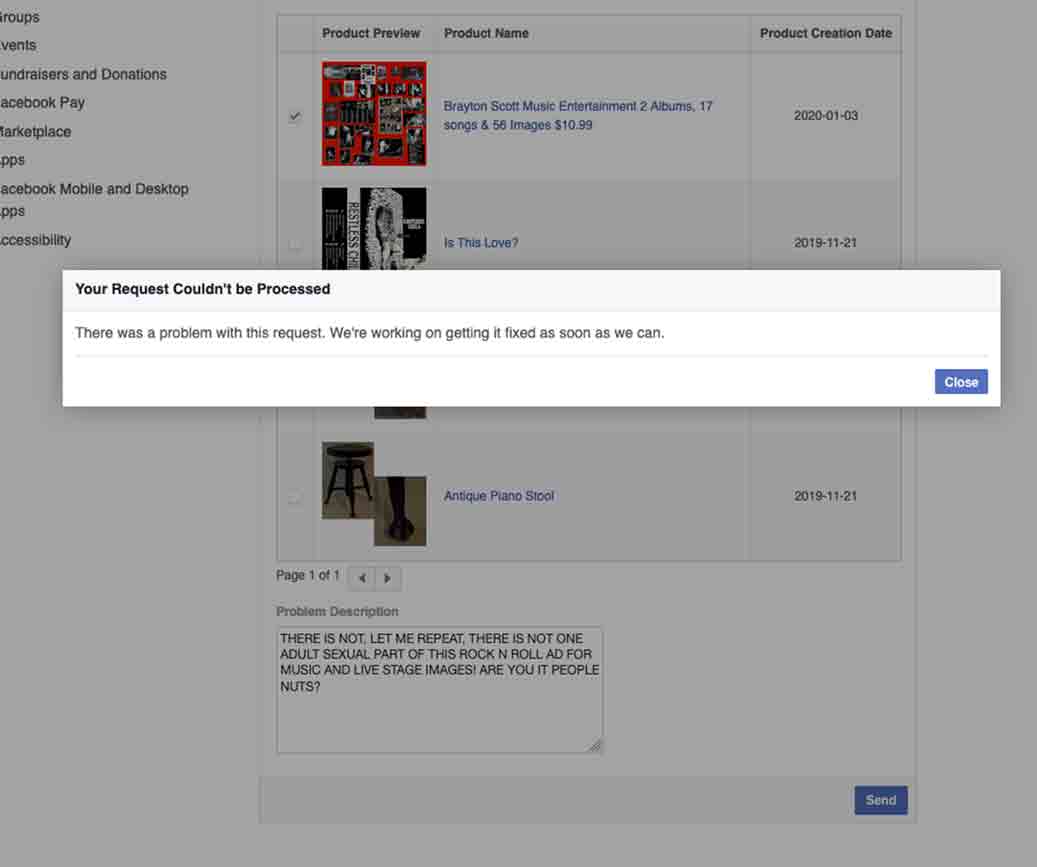 Now I am frustrated, 
I'm figuring this is going to take days, weeks, who knows, but I left it alone for my own sanity. Eventually, and I can't remember the exact date, but Facebook bots finally released the two albums and the 56 images with the collage with no problem, and no issues.  
You can now find the double album and 56 Images on the following secure links:
Dueling Worlds© Blog Shopping Link
Dueling Worlds© Blog Leave Comments