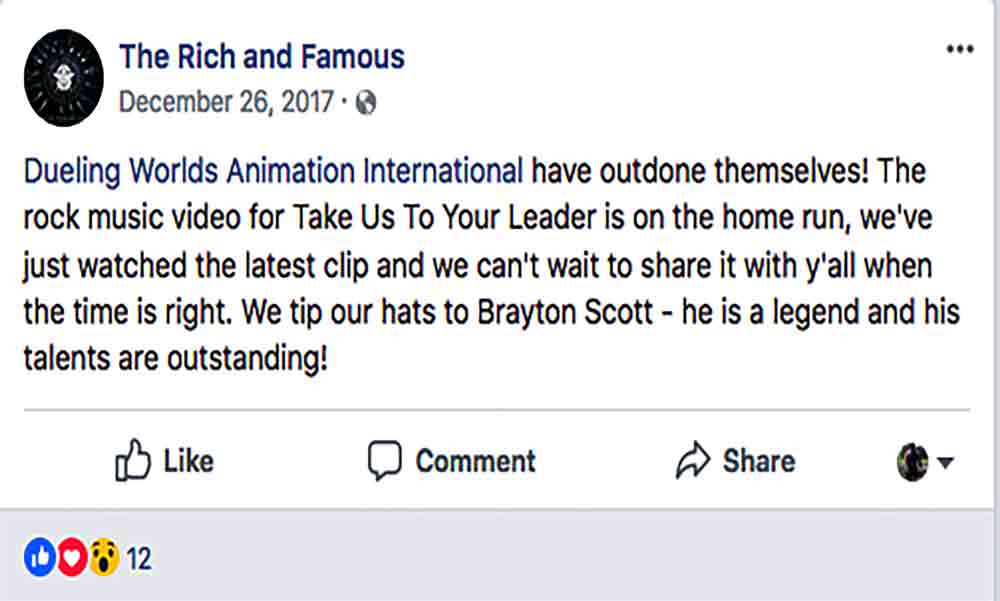 December 26, 2017 ·
Take Us To Your Leader Video completed by Dueling Worlds© International
Dueling Worlds© Animation International have outdone themselves! The     
rock music video for Take Us To Your Leader is on the home run, we've     
just watched the latest clip and we can't wait to share it with y'all when     
the time is right. We tip our hats to Brayton Scott – he is a legend and his     
talents are outstanding!


Dueling Worlds© Blog Shopping Link
Dueling Worlds© Blog Leave Comments